Du travail individuel à la réussite collective d'une équipe : la solution Stratelio.
Innovating methods for Team Buiding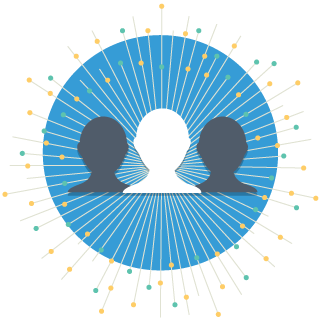 Le TeamStrat®
Synthèse des élans collectifs d'une équipe initialement exprimés par les DynaStrat® individuels, le TeamStrat® aborde l'essence de l'équipe d'une manière originale et innovante
Quelles sont les forces individuelles et collectives d'une équipe ?
Comment chacun s'enrichit-il des différences entre ses membres ?
Comment chacun peut-il participer à la création d'une culture d'entreprise qui sera ensuite transmise au management de terrain ?
Comment, à l'extérieur de l'équipe, chacun la ressent-il, la regarde-t-il : analyse d'image essentielle et souvent peu travaillée. Ce team-building permet le développement de valeurs collectives, motive les équipes, fait comprendre les comportements respectifs et donne les clés pour vivre en complémentarité.
Le TimeStrat®
Complément indispensable des ChronoStrat®, le TimeStrat® permet de reprendre les observations et analyses issues des ChronoStrat® individuels et de construire ou reconstruire le fonctionnement d'une équipe de direction.
Dans une logique de travail qui met en valeur les temps affectés de l'équipe et les temps passés de chacun et chacune, le TimeStrat® permet d'alléger les doublons, d'identifier les actions et missions - prévues mais en pratique pas pris en charge- , de travailler les solidarités et complémentarités à partir d'un facteur si essentiel : le Temps. TimeStrat® le fait en rapport avec les contrainte connues de l'équipe et de son dirigeant et les évolutions récentes les plus essentielles.
Facilité, rapidité et cartographies simples, lecture directe concourent à une véritable création de valeur complémentaire à l'existant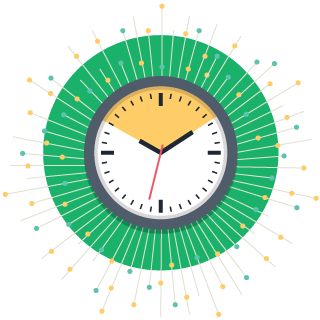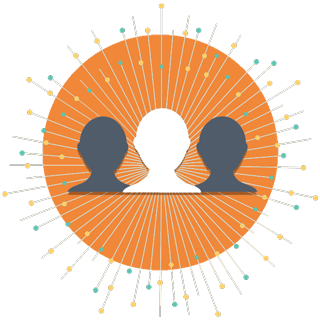 Le BoardStrat®
L'essentiel ici, dans le domaine de la gouvernance, c'est le Conseil, c'est à dire l'équipe d'Administrateurs. Chaque administrateur a d'abord rempli un DireStrat® qui traduit le regard individuel sur le fonctionnement et les actions du Conseil. BoardStrat® reprend ces données et construit un ensemble de cartes qui présentent, dans un anonymat complet des sources, la vision collective des administrateurs sur le fonctionnement réel de leur Conseil : ainsi peut-on traiter la phase réglementaire ou conseillée d'évaluation annuelle Mais bien plus, BoardStrat® permet de vraiment mettre l'accent sur l'essentiel de l'activité du Conseil, ses choix de stratégie d'action ; et donc ses objectifs de performance propre et ses rapports notamment avec la dirigeance et les parties prenantes Outil innovant et exclusif, BoardStrat® offre le meilleur ce que la logique du Team Building peut apporter à ses membres et aux entreprises.
How the Team Building Stratelio
help a team of leaders

Supporting organizational change
For the establishment of a new team, the arrival of new members or before an important organizational or strategic change, TeamStrat strengthens a new Executive Committee or Management Committee.

Pacifying internal tension and crises
Most pressures and tensions are due to a refusal or inability to open up to others : by allowing the team to focus to really understand each of its members and to share their strengths, our Team Buidling allow to accept their individual idifferences, and build a real collective strength to performe the company's objectives.

Setting-up alliance strategies
Teaming-up with another company defeats cultural and human resistance. This results in a collective work through which each individual reveals its true strengths and potential. TeamStrat helps everyone let go of individual inhibitions by showing how 2 teams can complement each other.

Integrating a new leader
This team-building teaches, in particular, the ways in which a team can be strengthened efficiently when recruiting a new member on a board of directors. TeamStrat represses the fear of the unknown through a shared analysis of complementary strengths and the establishment of a new success "gear".

M&A / Cross-border Mergers and Acquisitions
Other than purely financial causes, failed mergers and acquisitions (+60%) are often explained by the failure to consider two out of the three components of intangible capital: human capital and social capital.
DynaStrat helps you understand quickly and more clearly the attitudes of key decision-makers of companies concerned. Understanding what is done and why, how each member does his/her best in this context of change greatly reassures professionals of these careers and their clients.

Group image
Team building helps a team to work on itself. This work is often restricted to this aspect.
The Team Bulding brings an innovative and fundamental added value : How the team is perceived by others, by all collaborators, by men an wowen working in the society ? Which image is unconsciously received from the outside, from the external ?
This innovative contribution brings the team to go much further in its work, to extend and refine their kwowledge of themselves and help to set ambitious targets, in its communiction both collectively and individually.
How a Team Building works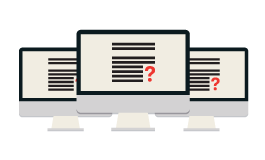 Online questionnaire
Each team member answers a DynaStrat questionnaire directly online. The link is secure and encrypted. Then, the consultant meetss each person individually during a confidential 2-hour meeting.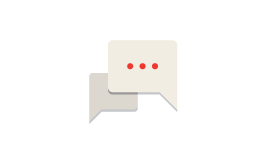 Preparing the seminar
The consultant(s) prepare(s) a tailored seminar with the leader and its team, and direct(s) it. This step is crucial.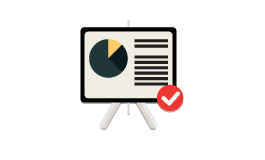 Team Building seminar
The seminar sheds a double light on each member's performance drivers and on the team's collective strength.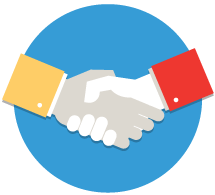 Are you a consultant?
The Stratelio product range is an innovative added value which attracts our clients through its original features, approach and accurate analysis.
Would you like to know more?
Stratelio offers training and certification sessions applied to the use of its products.
Discover the Stratelio product range


A leader's strategy and dynamism


A leader's activities and strategy